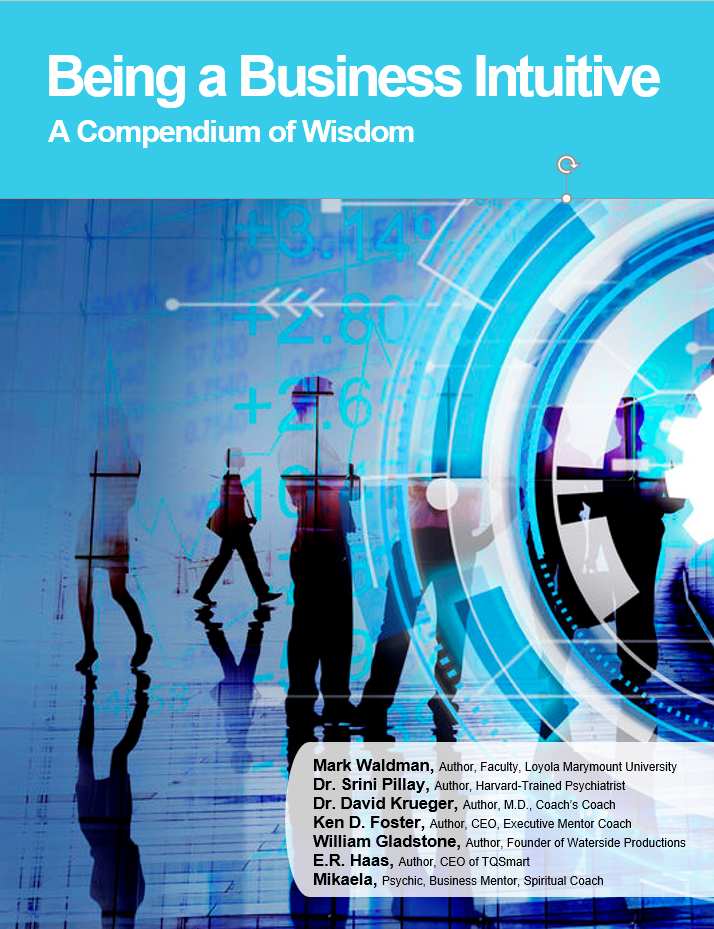 Contribute Your Greatest Wisdom in 250 Words
30 Spots Available!
Click the cover on the right to get a copy of our latest multi-author mini-ebook. This one is on Business Intuition and it features some amazing tips from our expert authors.
What's even more exciting is that YOU can participate in one of these multi-author ebooks too — as a contributing author! These are highly visual mini-ebooks that get TONS of distribution and exposure. It's a great opportunity to get the word out about your business, coaching practice, product or service without a lot of effort or expense.
These ebooks leverage the power of trust and prestige. They build trust with the audience and give you the prestige of a high-profile production. They are the perfect opportunity for teachers, therapists, entrepreneurs, coaches and thought leaders. Use them to build your audience, pass-on your personal or professional wisdom, or express your life lessons, values or Unique Business Proposition.
Here's another one to check-out.
This one is enhanced with video inside.

In addition to your unique page in one of these gorgeous little ebooks, you get coaching via a private Facebook group and opportunities to enhance your work with video — or even to publish your own, solo mini-ebook or series.
30 Contributor Spots Available
Grab your spot —> here.